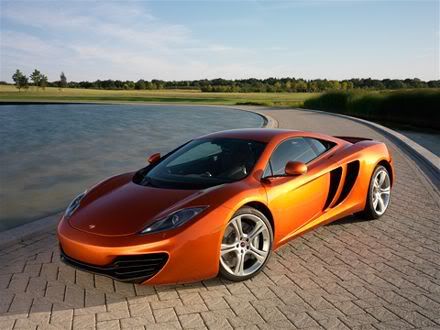 In December 2010 McLaren announced that they were to produce a small amount of MP4-12C cars, in order for them to be used in the GT3 category. McLaren stated that they will provide maintenance for the cars, and will begin racing in 2012 with the CRS Racing team. The MP4-12C will be the first car to compete in sportscar racing for the company, since the McLaren F1.
The MP4-12C will be sold at a price of £168,500 in the United Kingdom
and
$229,000 for the US market.
McLaren have stated the MP4-12C can accelerate from 0 to 200 km/h (124 mph) in 8.9 seconds. The car will have a top speed in excess of 322 km/h (200 mph) and will be able to brake from 200 km/h (124 mph) to a complete stop in under five seconds. Braking from 100 km/h (62 mph) to zero can be done in under 30 metres (98 ft), around seven car lengths. It is expected the 12C will complete the standing quarter mile in slightly less than 11 seconds.